Saskatchewan Landing Provincial Park
Photo Gallery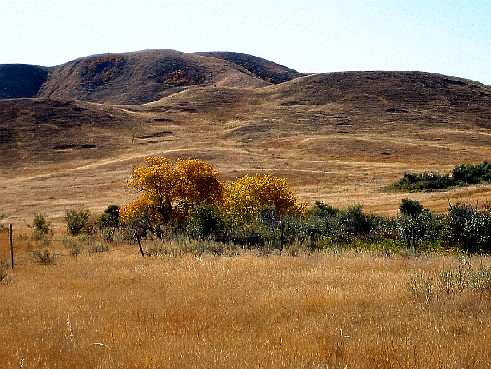 Thar's Gold in them thar hills...
Autumn Gold that is, in the Sask Landing Hills!!!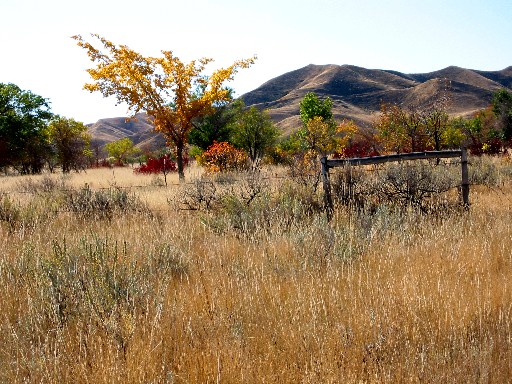 Autumn Colours
Who says the Prairies lack colour in the Autumn???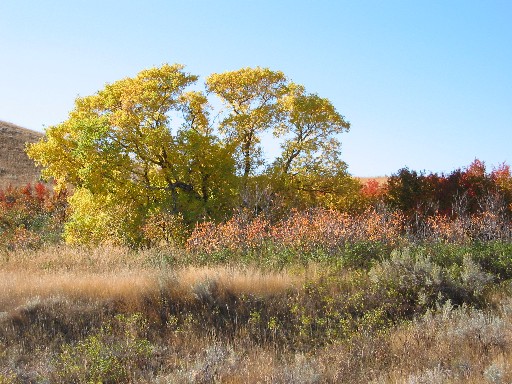 Deep and rich variety of Autumn Colours

On the Prairies, you say? Oh, yes, on the Prairies!!!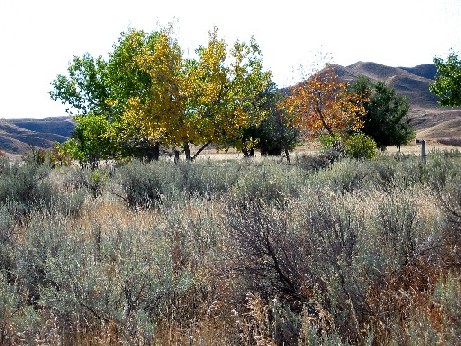 Sagebrush provides the blues and more...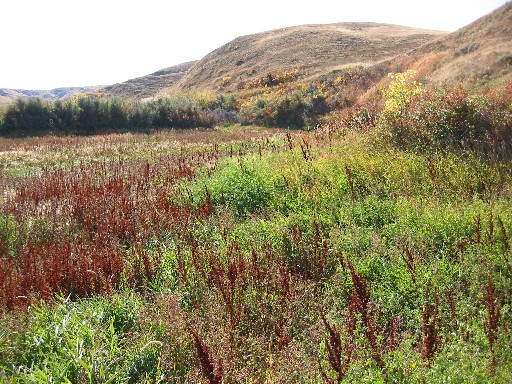 Western Dock provides some of the reds...
The multitudes of rich, vibrant colours speak to the mind's eye...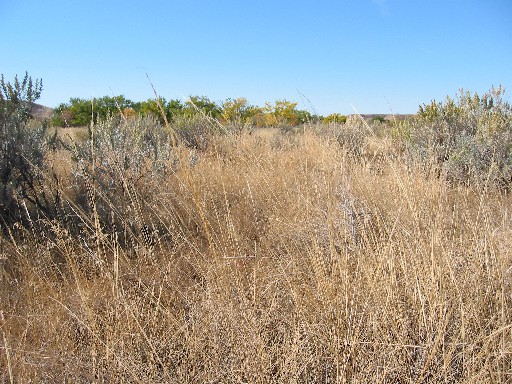 Nature's fields will provide the critters of the Landing
with food and shelter come winter...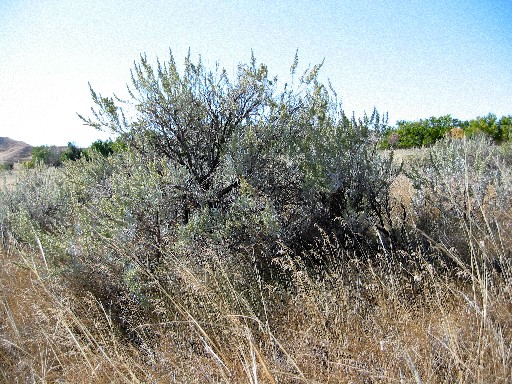 Who says "it's

just

sage brush!" ?? I think it is

just

beautiful!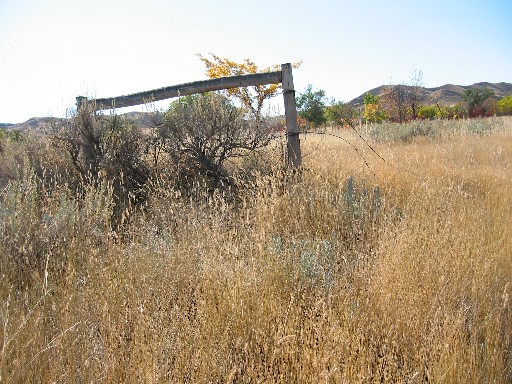 A remembrance of days gone by...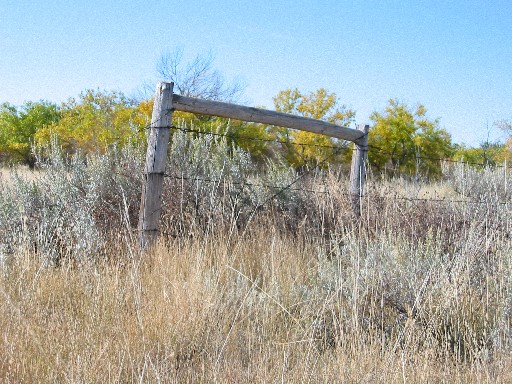 This will make a good scratch post...

(All the above photos were taken 2003 September 28)
---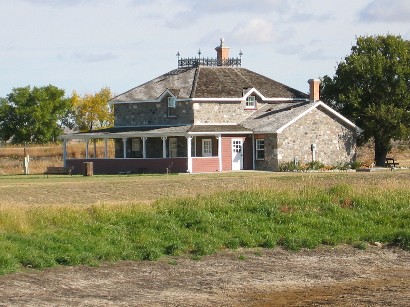 Goodwin House


Park offices and Visitor's Centre is here


(Photo taken 2003 September 28)


Merry Christmas at Goodwin House
(Photo taken 2003 December 14)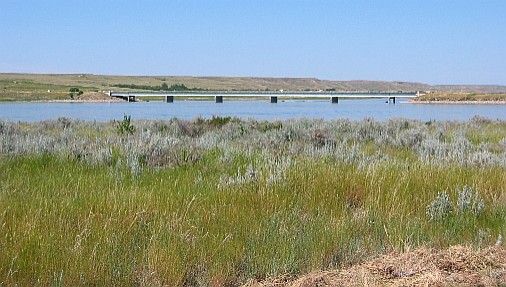 Saskatchewan Landing Bridge
crossing South Saskatchewan River at Lake Diefenbaker
(Photo taken 2003 July 01)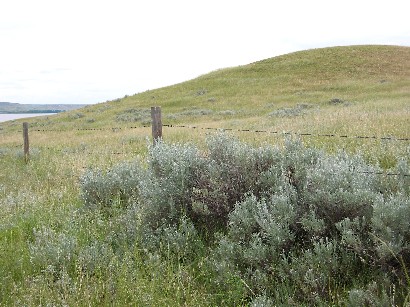 Sage Brush
(Photo taken 2003 June 21)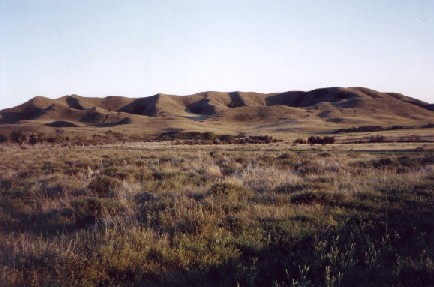 The River Hills at the Saskatchewan Landing
(Photo taken 2001 August 17)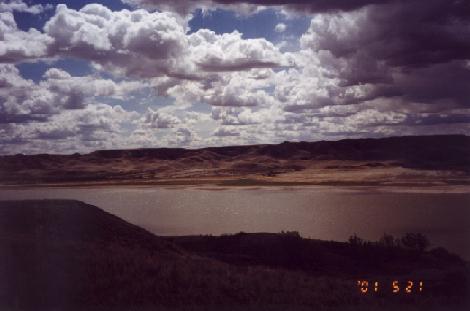 Lake Diefenbaker on the South Saskatchewan River
(Photos Taken 2001 May 21)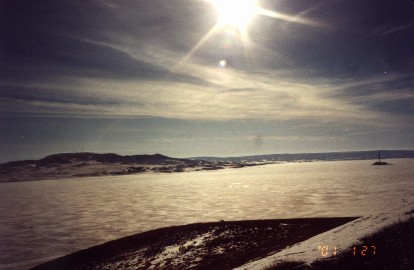 South Saskatchewan River at Lake Diefenbaker
(Photo Taken 2001 January 27)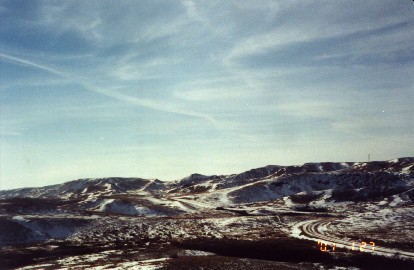 Saskatchewan Landing
(Photo Taken 2001 January 27)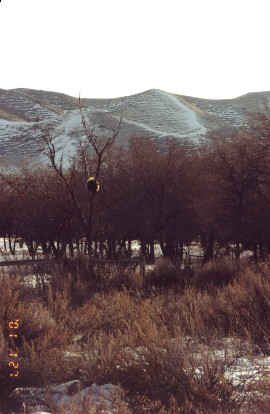 Porcupine with a view...
(Photo Taken 2001 January 27)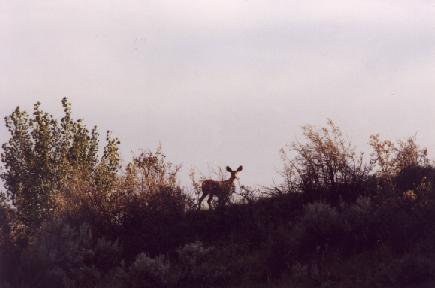 A Mule Deer fawn watching us carefully...
(Photo taken 2001 August 30)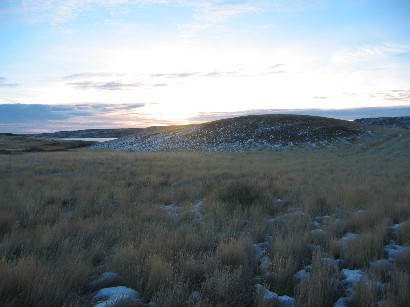 Sunrise at Sask Landing
(Photo taken 2003 December 14)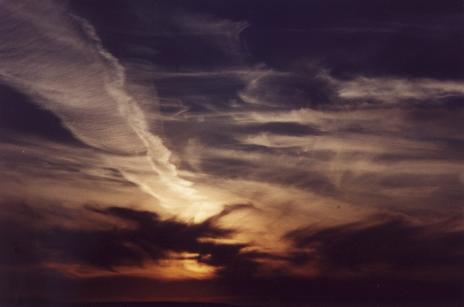 "Land of the Living Skies"
A breath-taking sky just before sunset
(Photo Taken 2001 August 30)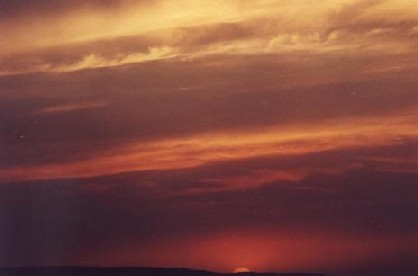 Sunset at Saskatchewan Landing Prov. Park
(Photo taken 2001 September 01)
---
Go to

The Flora Photo Gallery
(for photos of Sask. Landing Flora and more...)

Back to Swift Current and Area